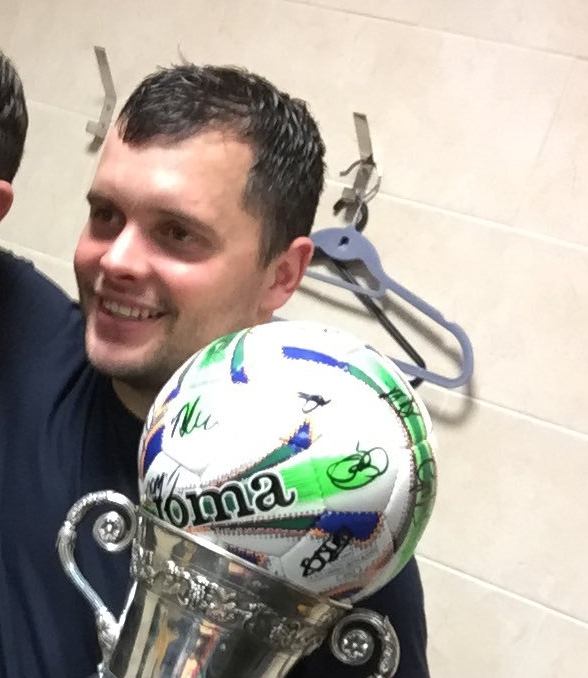 Trevor Howard XI v
Steve Brokenbrow XI
This Saturday we will be hosting a special testimonial match for our most long-standing player at the club, Andrew Lindon.
Andy has been with the club since 2005.
Starting off at Reddish Vulcans he followed his then manager to Burnage Metro and stayed there for two seasons, winning the Young Player of the Season award at the end of each.
Andy followed a member of his coaching staff once more when Steve Brokenbrow made the move from Burnage Metro to Cheadle Town.
Steve will be one of the ex-Cheadle managers who will be leading the two sides going face-to-face this Saturday; Trevor Howard (who was Steve's predecessor) will be the other.
The two squads will consist of a handful of current squad players plus many who played with Andy during his time with the club: Ben & Adam Roberts, Barry Cotterill, Johnny Hussain, Rob Brocklehurst, Arron Riley, Dean Martin, Tommy Greally, Scott Clark, Scott 'The Wasp' Flanagan, Andy Street, Craig Brennan, Daniel & Brad Brokenbrow, Sam Hall and Neal Logan to name but a few.
Admission fee will be on a "pay what you want" basis on Saturday with all donations at the gate going towards the Bradley Lowery Foundation.
The clubhouse will be open as per usual and, weather permitting, we will also be hosting a barbecue.
Kick-off is at 3.00pm.